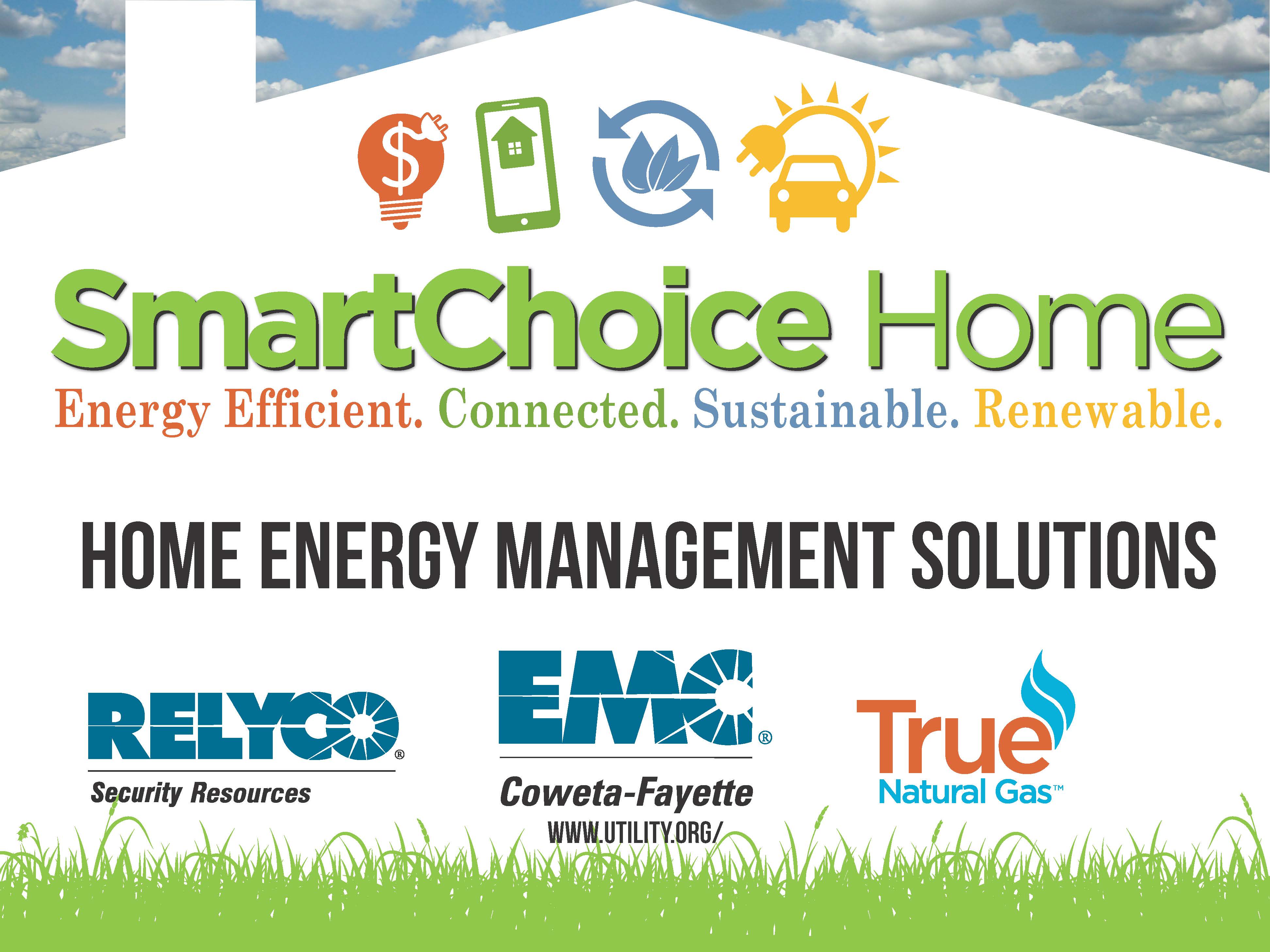 Rebates and Expert Advice
SmartChoice Home Program– Coweta-Fayette EMC has helped our members conserve energy in their homes for more then three decades and places a priority on improving our member's quality of life. The SmartChoice Home program is designed to help make existing homes more energy conservation and sustainable building practices. Contact our Energy Services representatives for information on any of the programs below:
SmartChoice Existing Home
Home Energy Assessment, at no charge to our members, that performs high tech air leakage measurements of the home and the heating/air-conditioning duct system
Inspection of the insulation levels throughout the home and overall efficiency of the heating, cooling and water heating appliances
A detailed report of the Home Energy Assessment that explains effective and common-sense areas of improvement in the home to increase energy efficiency and comfort
A choice of electric service rates designed to offer lower energy pricing depending on our member's lifestyle and home automation capabilities
$50.00 rebate for the installation of a programmable thermostat
$100.00 rebate for installation of an electric vehicle charging station
$250.00 rebate for the installation of a heat pump water heater
$250.00 rebate for the installation of a solar water heater
Competitive purchase pricing for the Westinghouse Lifetime Warranty electric water heater from Relyco
---
Home Plus Energy Efficiency Loan
Coweta-Fayette EMC offers low interest financing through the Georgia EMC Federal Credit Union for qualified members to replace inefficient heat pumps, central air-conditioning, water heaters, insulation, double-pane windows and insulated doors.
---
---
---

SmartChoice New Home
Standards and recommendations that exceed local, state and national codes in energy efficiency, sustainability, connectivity and renewable energy options
Visual inspections and verification of the program standards conducted by Coweta-Fayette EMC energy technicians throughout the construction process
Final inspection conducted by Coweta-Fayette EMC energy technicians verifying all program standards, and performance of the State of Georgia mandated air leakage testing of the home and heating/air-conditioning duct system
A choice of electric service rates designed to offer lower energy pricing depending on our member's lifestyle and home automation capabilities
Practical advice and guidance on renewable energy options such as electric vehicles, energy storage and photo-voltaic solar equipment
Discounted cost of underground electric service installation based on choice of home heating or water heating equipment installed
$100.00 rebate for the installation of an electric vehicle charging station
---