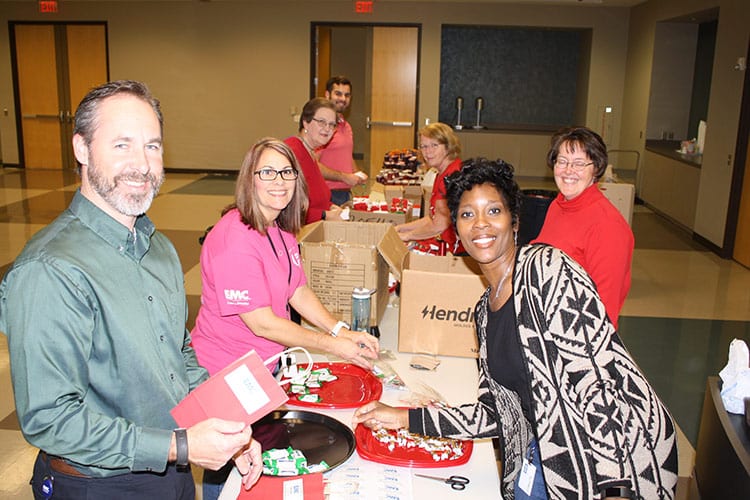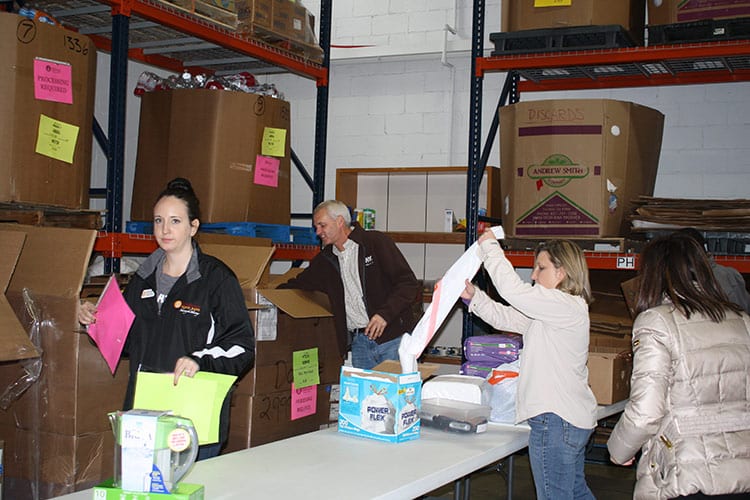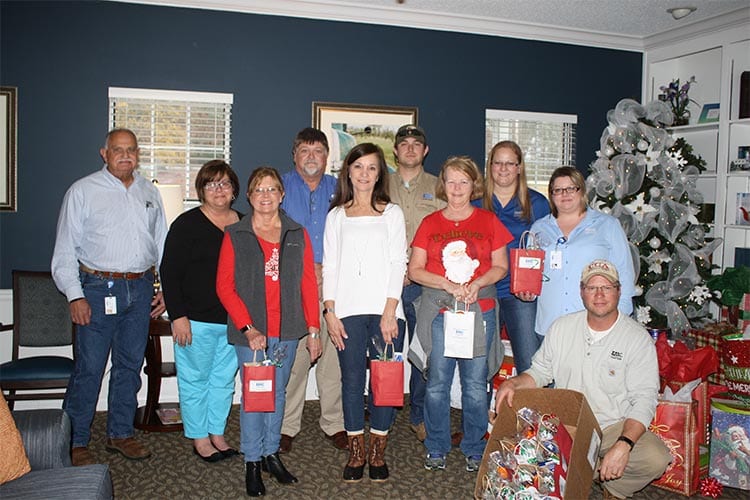 Motioning to the Costco-style warehouse with palettes stacked high with food and other necessities, Will Garner, Executive Director of Midwest Food Bank in Peachtree City, said it was all possible because "a humble farmer with a ninth-grade education decided to start a food bank."
Saying "yes" to a need is how Coweta-Fayette EMC's Employee Benevolent Fund started, and it is how employees volunteer for Christmas every year. The Employee Benevolent Fund is a voluntary payroll deducted donation.
Funds allow CFEMC to give back to the community during Christmas in addition to assisting employees under special circumstances. CFEMC employees said "yes" to donating time and talent this year at Midwest Food Bank , Southland Health & Rehabilitation in Peachtree City, One Roof Ecumenical Alliance Outreach and Insignia Senior Living in Newnan. Forty-five CFEMC employees donated hours of time packing 208 boxes of items for Midwest Food Bank and sorting and loading canned goods at One Roof. Employees also prepared and distributed 115 goody bags for residents at Insignia and Southland. Volunteers also doubled as Christmas carolers for the residents, singing classics such as "Jingle Bells" and "We Wish You a Merry Christmas."
The community will feel our volunteers' impact well into the new year. Coweta-Fayette EMC is grateful to have such a generous team.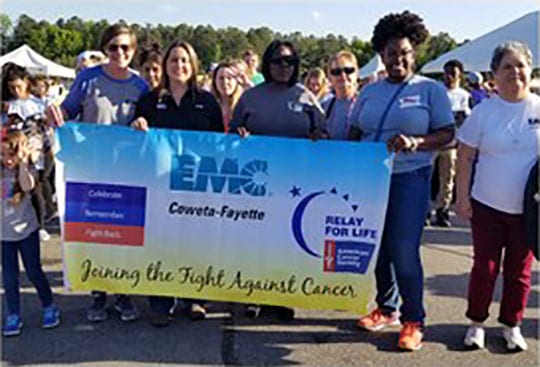 Representing at Relay For Life Events. Cancer touches the lives of many of our family and friends as well as the members in our service area. We are proud to support effort to raise awareness and funds.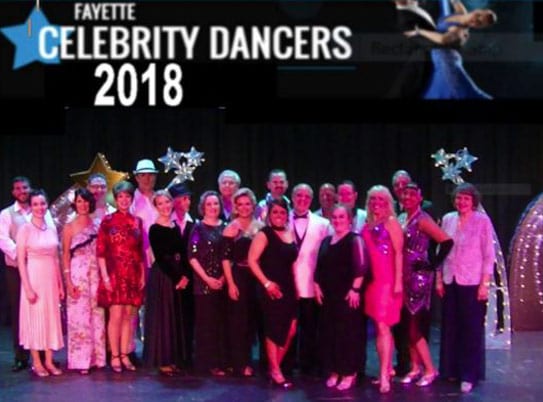 Communications Coordinator Katie Teems put on her dancing shoes as part of the "Fayette Celebrity Dancers" event to help the Fayette County Charities raise money to assist numerous local charities.